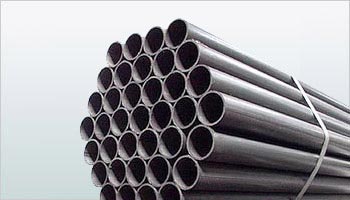 CARBON PIPES
Seamless and Welded Pipe – Is available throughout accordance with material specification.
ASTM A106 grade B Seamless Pressure Pipe (ASME SA106) is used in power plants, boilers, petrochemical plants, oil and gas refineries, and ships where the piping must transport fluids and gases that exhibit high pressures and temperatures. The term "carbon steel" may also be used in reference to steel which is not stainless steel; in this use carbon steel may include alloy steels. We distribute pipe that meets the latest chemistry standards from ASME. We stock the full range of ASTM A106 grade B (ASME SA106 grade B)
Catering to the requirements of several industries such as construction, automotive and fertilizers and many others, our range of Alloy steel & carbon steel pipes are resilient and durable.
Carbon Seamless Steel Pipes, Carbon Steel Pipes & Tubes
All Pipe is manufactured and inspected/tested to the relevant standards including ASTM, ASME, API.
We also supplier Carbon Steel Plates , Alloy Steel Plates .
Size Range:
In Seamless 1/2″ to 32″
In ERW, LSaw, SSaw, Spiral, DSaw, EFW 6″ to 100″
Schedules: 20, 30, 40, Standard (STD), Extra Heavy (XH), 80, 100, 120, 140, 160, XXS
Grades:
A 53, ASTM A 106 GR A/B/C, AP15A, B, X42, X46, X52, X56, X60, X65, X70 PSL 1 & PSL 2 WITH NACE MR 0175,
IS 3589 (BLACK GR 330 & GR 410) SAW 672 etc.
A333 GR 1 & 6,
IS 2002, IS 2062, ASTM A 515, 516, 517, GR 55, 60, 65,70.
ASTM A 671 / 672 GRCB60 / CB60 / CC60 PIPE
St37, St52, St42, St45, St35.8, St37-2, St42-2, St45-8, St35.4, St52.4.
Features:
Leak proof
Dimensional accuracy
Corrosion resistance
High strength
Durability
Thermal resistance
Chemical resistance
Excellent finish
| | | |
| --- | --- | --- |
| Sheet Finishing | :- | HR, CR, CRCA Etc. |
|  Sheet & Plate in Form of | :- | Coils, Perforated Sheet, Chequered Plate, Strip, Flats, Blank (Circle), Ring (Flange), Angle, Channel Etc. |
|  Other Services | :- | Heat Treatment, Anneling, Pickling, Electroplating, Galvanizing, Rolling, Cutting, Bending, Forging, Minor Fabrication, |
|  Test Certificate | :- | Manufacturer Test Certificate / IBR Test Certificate  / Laboratory Test Certificate from Govt. Approved Lab. & Under Third Party Inspection with Excise Gate Pass to avail Modvat benefit. |
|  Specialize | :- | B. Q. Profile |