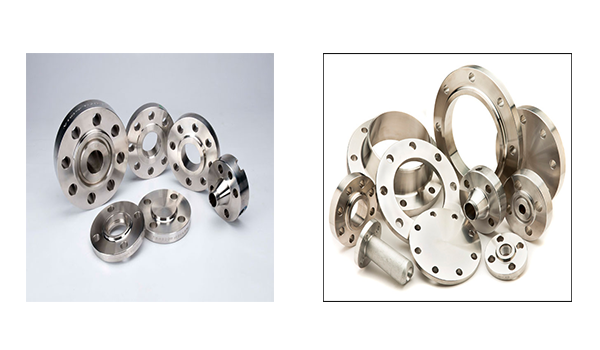 HIGH  METAL  is one of the leading Authorised Distributor & Manufacturer Of flanges. Our range of premium quality flanges includes slip on, weldneck, DIN, socketweld etc. We offer high quality Stainless steel flanges, nickel alloy Flanges, Carbon Steel Flanges, Mild Steel flanges and Duplex Flanges for various requirements of our clients. Designed as per market standards and parameters.We offer comprehensive range of  flanges at highly competitive prices.
Our range of  steel flanges is manufactured with finest quality raw materials. These flanges are precision engineered for quality and performance. We manufacture flanges for use in diverse industries. Quality, performance of products and customer satisfaction are the basis for growth and success of our business. We tend to present innovative solutions and services to our customers.
Our state-of-the-art infrastructure is located in  hub, Mumbai and we possess a team of qualified as well as experienced professionals. We continuously keep on upgrading our machinery to meet the challenges of fiercely competitive and ever changing market demands.
Our Products
We offer wide array of  flanges, made with superior quality of raw material. The range of our flanges are best in terms of quality, performance, reliability, durability and corrosion resistance. These  steel flanges find their application in number of industries including refineries, construction, petrochemical, steel plant and many
more.
RANGE :
½" (15 NB) to 48" (1200NB) in 150 LBS, 300 LBS, 600 LBS, 900 LBS, 1500 LBS, 2500 LBS ASA 150, ASA 300, PN 6,10,16,25, 40,64,100,160 ETC. available with NACE MR 01-75
Type of Flanges
Weld Neck Flanges – WNRF
Socket Weld Flanges – SWRF
Slip On Raise Face – SORF
Blind Raise Face – BLRF
Lap Joint
Screwed (Threaded)
Long Weld Neck
Reducing
Spectacle Blind'
Ring Joint
Large Dia Ring
Orifice
Girth Flange
Standard :
ANSI : ANSI B16.5, ANSI B16.47, MSS SP44, ANSI B16.36, ANSI B16.48